Miracles Fertility & IVF Clinic
- Sec-14, Ggn
Recognized as one of the best IVF clinics in Gurgaon, Miracles IVF and Fertility Clinic provide compassionate care, advanced fertility treatments, and personalized support every step of the way. Our team of experienced fertility specialists, embryologists, and nurses is dedicated to helping couples achieve their dreams of starting or expanding their families.
Our clinic is equipped with state-of-the-art technologies to provide world-class treatment to patients. We have a track record of a high success rate. Since our inception in 2013, we have helped countless couples struggling with infertility. We are transparent about treatment costs and offer affordable packages to make IVF accessible to our patients.
OPD TIMINGS: Mon - Sat 8 am to 8 pm
PHARMACY: Available (24*7)
Parking
Cafeteria
Well-equipped Lab
To ensure privacy and maximum comfort for our patients, we request Patients to bring their previous reports for follow-up visits.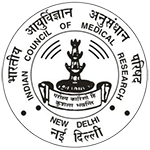 Our Services
With years of expertise in the field of assisted reproductive technology, we offer a comprehensive range of fertility services, including in vitro fertilization (IVF), intrauterine insemination (IUI), intracytoplasmic sperm injection (ICSI), egg and sperm freezing, donor egg and sperm programs, and much more.
Procedures
Intrauterine Insemination (IUI)
In Vitro Fertilization (IVF)
Intracytoplasmic Sperm Injection (ICSI)
Blastocyst Culture
Laser Assisted Hatching
Egg / Sperm / Embryo Freezing
PESA / TESA
Donor Cycle
Male Infertility
Screenings and Test
Follicular Monitoring
Tubal Test
Hysteroscopy
Laparoscopy
Semen Analysis
Endometrial Receptivity Analysis (ERA)
Why choose Miracles IVF and Fertility Clinic?
Over the years, Miracles IVF and Fertility Clinic has established its reputation as a leading fertility centre in Gurgaon. Our center is well-known for state-of-the-art facilities and advanced technology. We have a team of highly experienced infertility specialists and embryologists who provide personalized treatment to patients. Our center offers a range of services including IUI, IVF, ICSI, laser-assisted hatching, and much more.
10 Years of Experience
Complete Range of Fertility Treatments
Advanced Technology
Highly Qualified Specialists
High Success Rates
Personalized Care
Affordable Treatment
FAQs
During the IVF procedure, mature eggs are collected from a woman's ovaries and fertilized with the man's sperm in a laboratory. The embryos formed are then put back into the uterus to achieve a pregnancy.
The success of an IVF procedure is dependent upon a number of factors such as the age of the female partner, type of infertility, cause of infertility, and quality of the sperm and ova (eggs).
The final IVF treatment cost in Gurgaon may vary from one clinic to another. It depends on a range of factors such as the expertise of the IVF specialist, the type of procedure performed, medications, etc.
There are several factors for which couples may be recommended for IVF, such as low sperm count or motility, endometriosis, blockage or structural anomalies with the fallopian tube, unexplained infertility, polycystic ovarian syndrome (PCOS), and abnormal ovulation cycles.
An IVF cycle may take up to 4-6 weeks. However, it is important to note that the treatment and results can vary from person to person.